Higher Education Advertising Solutions
Proven tools and strategies to reach students where they are
We're in a high point of college enrollment—in 2015, 20.2 million students enrolled in U.S. colleges and universities, up 4.9 million from 2000. That's great news, but presents a challenge for colleges and universities that need to stand out in order to attract the best students. At Advance Ohio, we stay on top of the latest trends and adapt our approach to help your institution reach students in a world of expanding educational options. Our strengths are in creating personalized, targetable, trackable digital strategies that act as an extension of your CRM data in order to attract and convert students.
9 out of 10 students don't know what school they want to attend when they start looking at colleges, and 83% of them begin online search with a non-branded term
Nearly 2/3 of students use social media platforms to research school choices, and 75% say it influences their decision.
Nearly 80% of students say a school's website affects their perception of that school, and 70% have looked at a school's website on a mobile device.
Like college itself, attracting students is part art and part science. A successful marketing strategy is about knowing where to find the right students, appealing to their ideas of what college should be, and offering specific, practical information about what college will actually be like and how it will help them prosper. A strategic combination of market research, targeted advertising, and content marketing can help you accomplish this.
Higher Education Advertising Tips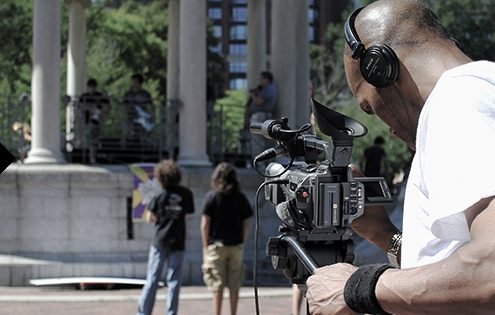 https://www.advance-ohio.com/wp-content/uploads/2017/02/video-for-higher-ed.jpg
315
780
Chris Eastway
https://www.advance-ohio.com/wp-content/uploads/2016/01/Untitled-1-500x122.png
Chris Eastway
2017-02-24 08:00:40
2017-11-02 11:53:04
The Importance of Videos in Education Marketing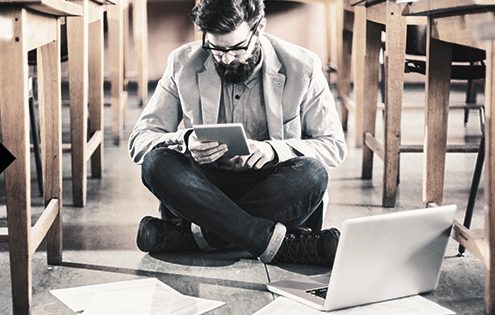 https://www.advance-ohio.com/wp-content/uploads/2017/01/last-minute-student.jpg
315
780
Advance Ohio
https://www.advance-ohio.com/wp-content/uploads/2016/01/Untitled-1-500x122.png
Advance Ohio
2017-01-10 08:00:22
2017-01-10 23:25:17
Reach Last-Minute Students in Every Step of the Recruitment Journey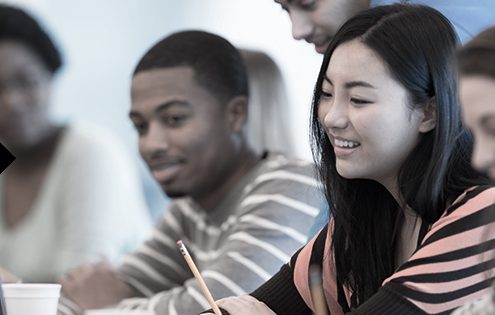 https://www.advance-ohio.com/wp-content/uploads/2016/12/international-students-marketing.jpg
315
780
Advance Ohio
https://www.advance-ohio.com/wp-content/uploads/2016/01/Untitled-1-500x122.png
Advance Ohio
2016-12-27 08:00:45
2016-12-29 11:40:53
Using Digital Tools to Recruit International Students for Your University
Source: Think with Google
Save
Save
Save
Save