If improved marketing strategy and campaign results are desired, consider a renewed focus on data, analytics and business intelligence.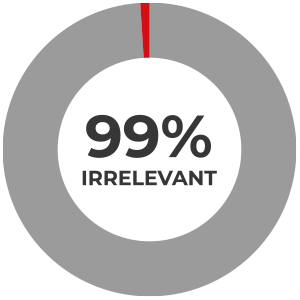 Technology has continued to expand. That expansion has come with it an abundance of available data. With so much available, a challenge has emerged. It could be argued that 99% of data is irrelevant and 1% is important. What data are of greatest importance to the strategic decisions needed for your business?
In addition to ever-expanding data resources and mining for what's relevant, changing consumer journeys and behavior also influence your strategy.
Categorizing Data
Data falls into three primary areas: data science, opinion research, and market intelligence.

Data science is the discipline of leveraging math, statistics, algorithms and expertise to extract knowledge and insights from data. Common tactics from this area can include things like customer profiling and segmentation, regression and forecasting models, and test design including execution and optimization. If it's been a while since focus has been put to these types of data tactics, or if there hasn't been focus, this is an area where an expert can help improve marketing performance.

Opinion research is the area that provides intelligence about consumer sentiments by gathering information through surveys or other data sources.
One consideration within opinion research is the differences and relationship between qualitative and quantitative methods. Consider a real-world example of a retailer in the pet supplies category. Qualitative data in this scenario might be a survey that cites a consumer claiming that they love animals. An equally important piece of quantitative data could be a a consumer's reported donation to the humane society. The survey alone could be susceptible to inaccuracy and potential biases, yet you can learn considerably more from qualitative tactics and surveys. That quantitative data proving sentiment through a monetary donation brings another value altogether. Independently they tell different stories. Working together they provide a more complete picture.

Market intelligence is the discipline of information about industries and markets at large which informs strategy. Market intelligence provides understanding of how prospects and customers are making decisions and what competitors are doing. Mapping and geospatial analysis falls within this category too, and is an important element to help with strategic decision-making, bringing everything together into a single visual.
Together, these different areas of data, analytics and business intelligence can help your organization create or improve strategy and competitive advantage. And with more data available and an increasingly fragmented media landscape and consumer journey, it's crucial in guiding strategic decisions and marketing strategy.
Better Strategy, Better Results
Advance is uniquely positioned to help. We have a forward-thinking mindset relative to all of these areas of data, analytics and business intelligence. Our differentiators include unique proprietary resources, exclusive partnerships, first-party data from some of the largest media properties in the world, third party sources such as Axiom, Experian, and smaller boutique companies as well, and public sources such as census data and research being done through colleges and universities.
We bring all of that together to inform your strategy. Whether using data to verify and confirm what you already know, challenge thinking around what you believe to be true, or identify areas of opportunity not yet on your radar, our team can help.
Contact Us - We're Here to Help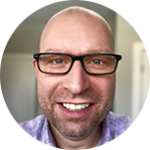 Contributed by Brett Christie, Senior Director of Sales