Grow Awareness, Drive Leads
Your target audience is raising their hand
Savvy consumers shop for the right financial partners. While they might begin with a Google search, there are many ways their online behaviors indicate they are the right client for your business. Perhaps they recently bought or sold a home. It's possible they are of a certain income level or live in a particular geography. All of these characteristics are evidence that the audience is (or could soon be) looking for financial services providers. Our work connects people with financial needs to the best business to help them.
Reach An Audience Prepared to Act
Whether your business helps clients to manage their wealth, financial decisions, and banking or is a lender looking to generate awareness and real-time leads of interested home buyers, our data-driven approach can add a strategic, systematic approach to your client acquisition efforts. In fact, we feel so strongly about this category, that one of our annual events features this industry.
WE WORK WITH BRANDS YOU KNOW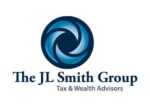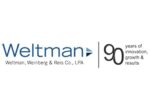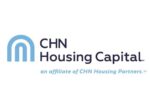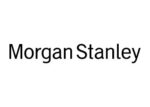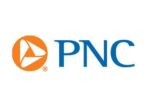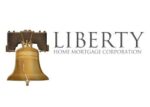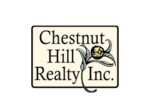 FIND YOUR AUDIENCE AMONG OUR AUDIENCE


READER PROFILE
1 out of every 2 adults in Northeast Ohio read cleveland.com and The Plain Dealer at least once a week
38.5% of our readers are in between 35 to 54 years old
41.2% of our readers are 55 and older
41% are having an annual household income of $100,000 or above
39.6% of our readers have a college degree – 16.5% have a postgraduate degree
71% of our readers have financial investments
43.1% of our readers invest in a 401K plan

Over the last 12 months

32% of our readers used a tax preparation service
21% of our readers used the services of a financial planner
17% of our readers used an insurance agent
Source: Nielsen-Scarborough Cleveland, OH 2020 Release 1

DIGITAL REACH
Sample Counts for Personal Finance and Banking
Banking, Lending, Finance Interests + CLE DMA

5.8 Million Monthly Impressions
Intent/Interest in Mortgage or Real Estate and Good or Excellent Credit + CLE DMA

5.2 Million Monthly Impressions
Consumers with Good Credit + CLE DMA

5.1 Million Monthly Impressions
Interests in Banking, Checking, Savings, Loans and Credit

5.4 Million Monthly Impressions
Source: Lotame
Reaching your Audience well beyond our site and Newspaper
While cleveland.com is number one in the Greater Cleveland Market (as measured by unique visitors by Comscore), your audience isn't just visiting us. Find that audience wherever they are, wherever they go online. Our team of experts can reach that audience on whatever device, wherever they are, raising your business's profile and brand recall simultaneously.
It's tempting to buy traditional advertising. But a smart strategy adds to/augments these placements, adding messaging in the palm of your future client, best using the technology to reach them and only them, eliminating wasted spending.
WE GENERATE RESULTS
How we do business matters. We use technology to make us smarter and our campaigns sharper. We deploy omni-channel strategies that outperform and underspend what you have used in the past. And we do it with expert teams, organized by your account executive so you have the answers to questions quickly.