Content Marketing is so much more that writing blog posts and sharing them on social media. It's a set of strategies and tactics that help you reach your goals by connecting with your audience. By considering the content stream as a collection, rather than individual parts, an effective strategy emerges that can generate new business, inform existing clients, and even introduce new products. Over time, a consistent content stream builds sentiment and trust in your brand.

Make your Audience the Heart of the Strategy
Who is your audience, and what do they want? You can't just write for yourself or an imagined general audience, you must think about who it is that will reach, engage, and be influenced by the content. You should be thinking about who the audience is, how you can help them, and what they want and need. What are their problems and goals? How do you solve those problems or achieve those goals?  Your content stream should be crafted to answer the questions your audience is asking, introduce new ideas, and solve problems.

Use Data to Understand Your Audience's Desires
When you or I need an answer, we take to search engines to find it. This is obvious to us, it's built into the consumer psyche. If you're like many of our clients, you're beginning to sell to a generation that never knew life before Google, so for this group, information is a given. It isn't hard to find what your audience searches for, using a keyword tool or a trends site. And with 68% of all site traffic attributed to organic and paid search (Brightedge Research), this is a great place to go to learn what subjects you should be writing about. (Using this exercise, one of our clients discovered that swapping the word "trellis" for "lattice" in their search strategy and content would dramatically improve the quantity of readers.)

Produce Great Content
Once you have a sense of the subject matter that will best influence the audience, write a great piece of content, rich in keywords, with visual elements or other items embedded to keep the audience engaged. Time on site can be improved exponentially when an infographic is used among the content. A video embedded in the page allows the reader to explore the content in written, audio, or visual form. Publish at an expected pace—meaning your audience can come to count on new content each time they visit your site or feed. And remember to promote this content across all of your marketing channels – email, display, remessaging, organic and paid social. Without promotion, readership won't simply appear.

Watch and Measure What Happens Next
If someone clicks to your content about customer service issues, but leaves without reading other pages of the site, you may consider adding a section identifying other relevant content on similar subjects to the page. If one article is generating quality leads through form fills or other clickable inquiry points, You may wish to pen more material on the same subject. If a particular video is getting the most views, make a short teaser to use in your social media feed, clicking to the longer one on the site.
In conclusion, content marketing is a complex and multi-faceted topic, but it's also one that can be broken down into smaller pieces.  By understanding what each piece does for your business, you'll be able to build an effective strategy that gets results.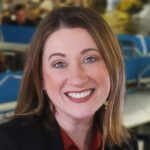 Contributed by Anne Drummond, VP Marketing, Midwest
Contact Us - We're Here to Help