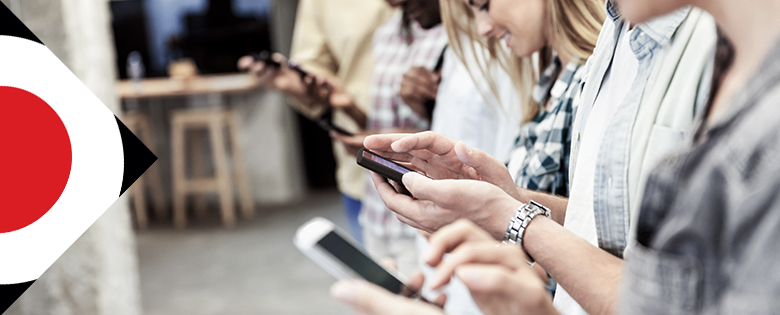 by Diana Prodan
These days, everyone is attached to their smartphones 24/7, so of course, mobile marketing will continue to gain importance to modern companies. Mobile is becoming a critical part of every marketing strategy, and the sooner companies get on the bandwagon, the better off they are going to be. Here are some mobile marketing trends that companies MUST implement as we move into 2017:
Mobile SEO
We've written previously about the importance of a mobile search strategy, but it's worth repeating, cause mobile search is only going to become more important in the future. In 2016, Google increased the effectiveness of its 'mobile-friendly' ranking signal, which puts all non-mobile friendly websites at a disadvantage. Making sure your website is responsive and optimized will help your search engine rankings, as will quality content that associates to your product or service.
Mobile Pay
While mobile wallets and payment are not necessarily new, they are becoming more mainstream as more mobile phone companies allow the option for mobile pay. In addition, consumers are getting more comfortable using mobile payment options for their purchases. Businesses should make sure they are set up to receive mobile pay for goods and services to stay relevant. Social media platforms like Facebook and Twitter are already optimized to include options for people to buy straight from their cell phones. Instagram and Pinterest are really beginning to pick up the e-commerce side of their business. Certain phones have payment platforms that can be used almost anywhere, even if the seller isn't optimized for accepting mobile payment. The idea is that easier you make it for consumers to purchase your products, the quicker you can make the sale. By creating the option to purchase immediately through mobile and without going through an extensive process of sending them to another site for payment, you are decreasing the likeliness that they will change their mind on the purchase.
Cross-Device Mobile Marketing
The majority of people are now frequently accessing data across the Internet from a variety of devices. Mobile is often the first touchpoint but is also used to create supplemental experiences across multiple channels. The more fluid the user experience is across devices, the more likely people will have a good experience and will move further down the path to purchase. Marketers should be focusing on optimizing the user experience across different devices and channels.
Mobile-Only Social
As mobile usage surpasses desktop usage, it's no wonder that mobile only social media platforms are popping up and gaining in popularity. Instagram, Snapchat, and Periscope are all on the rise, and it's important for companies to evaluate whether these networks may benefit their marketing strategies.
Mobile Apps
Mobile apps account for 89% of mobile media time, with the remaining 11% spent on browsers. If your business doesn't have an app, this is the time to get one. Apps are useful in a few different ways – they increase customer engagement, they allow you to collect data on your customers, and they are another channel that allows you to connect with your customer. With wearable technology and "lifestyle" apps like fitness, financial, and even smart house apps on the rise, mobile apps will be just another part of our day in the near future.
In addition to the high usage of mobile apps, Google has begun allowing mobile apps within search engine results for the first time, which would give you yet another opportunity to have your customers find you.
Mobile Video Ads
Cisco forecasts that video will be 82% of all consumer internet traffic by 2020. Consumers are spending 39 minutes per day watching videos on mobile devices. On top of these huge numbers, videos work – marketers report that video increasing marketing effectiveness by 87% for companies. This surge in video makes it absolutely necessary for companies to get on the video bandwagon.
Mobile Voice Search Optimization
While mobile voice search isn't an official requirement for search engine ranking algorithms, it is on the rapid rise, and will soon be a necessity. As the algorithms become smarter, voice search will start to become more accurate, and not optimizing for voice search will no longer be an option. Why not get ahead of the game and make sure your business will be easily found through voice search?
Mobile marketing tactics are only going to become more imperative in the near future, so make sure your business is taking full advantage of all the mobile opportunities out there so you don't fall behind the competition.
https://www.advance-ohio.com/wp-content/uploads/2016/12/mobile-marketing-trends-2017.jpg
315
780
Advance Ohio
https://www.advance-ohio.com/wp-content/uploads/2016/01/Untitled-1-500x122.png
Advance Ohio
2016-12-12 08:00:39
2016-12-09 10:12:17
Trends in Mobile Marketing You Should Implement in 2017