A foundation of trust…
Our first-party data and extensive suite of products allow us to reach the right consumer or segment of consumers, at the right time with the right message across a variety of digital mediums. With access to first party non-personally identifiable data from more than 40 million consumers across a range of award-winning news and information sites, Advance Ohio is a powerhouse for premium digital data and strategic marketing innovation. Because of our access to so many data points through our owned media properties, we have insight into user behavior and intent that other agencies do not.

Advance Digital
By working with Advance Digital, we enable you to put consumer data to work in new, creative ways to maximize the performance and ROI of your marketing investments.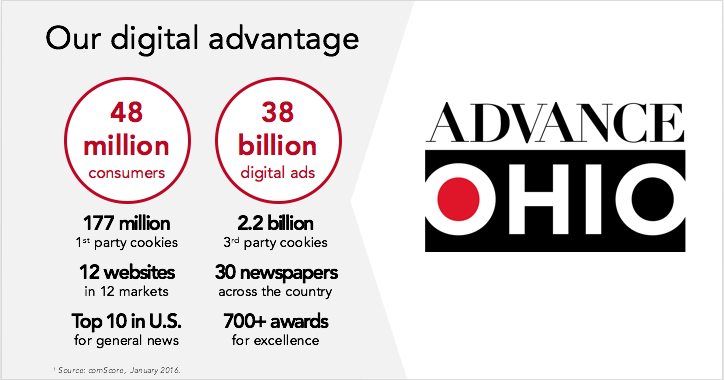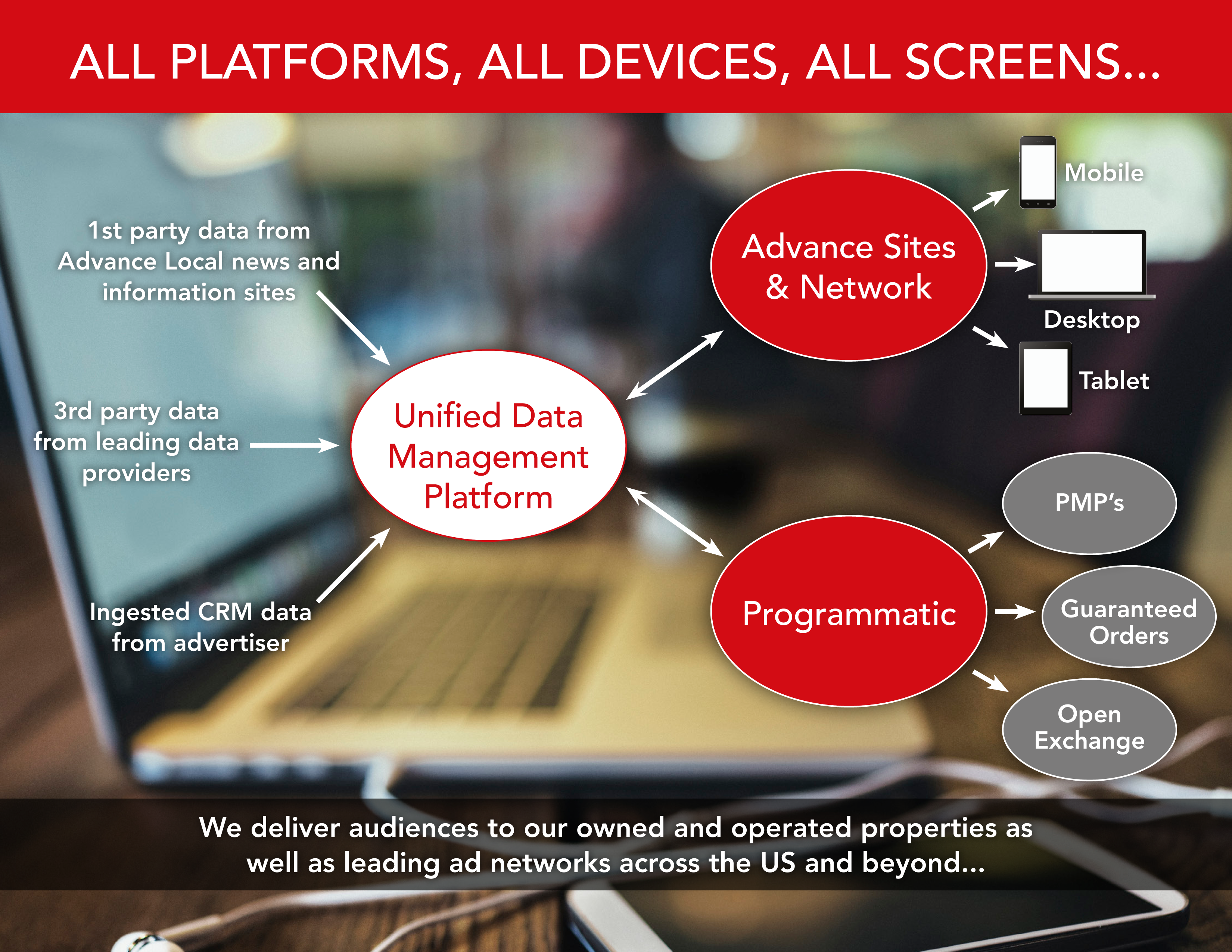 Source: Lotame