Marketing Solutions
Advance Ohio provides outstanding audience and data expertise with a powerful suite of cutting-edge digital solutions that deliver your message to the right people, in the right place, at the right time, precisely when it matters most.
Working with us means having the personal attention your business deserves and a customized digital marketing plan that will help you succeed.
We use data to implement industry-proven solutions to drive measurable results for our customers.
Our Approach
We pair an engaged audience plus targeted messaging at every stage of the buying cycle to ensure that we reach your customer at the right time and place when it matters most.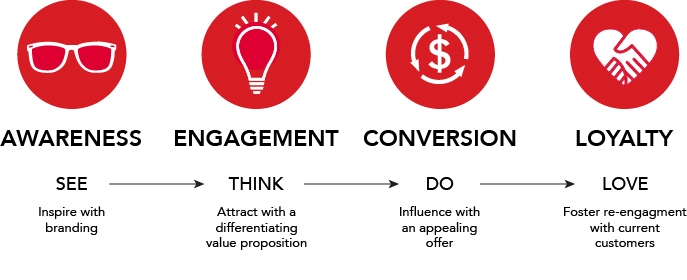 Recognizing that all consumers, whether B2B or B2C, go through various stages in the process of making a buying decision, we work with our clients to identify and understand their customers' buying cycle and reach those customers in all stages of that cycle.
Industries We Serve:
Automotive
Energy
Grocery
Healthcare
Higher Education
Manufacturing
Politics
Retail
Travel & Entertainment
Our Services:
Campaign Development
Content Writing
Data Segmentation
Data Analysis
Graphic Design
Reputation Monitoring
Video Production
Save