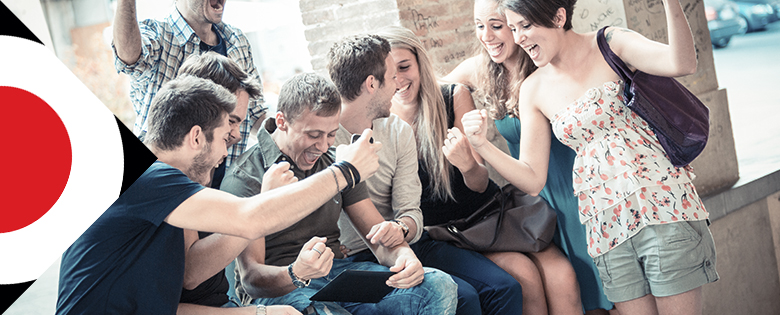 By Mike Fagans
According to Nielsen data, the NFL's year over year viewership has been down 14% this season amongst the 18-49-year-old demographic and advertisers are starting to take notice. The election was blamed for stealing the spotlight from primetime games early on in the season, but the election has ended and the numbers have yet to bounce back. So what's really going on here?  Are we ready for some football or not?
As it turns out, NFL fans are still staring at screens they're just staring at smaller, mobile screens. According to Nielsen, last year there was over 69 billion minutes, or 1.2 billion hours, spent on sports sites via smartphones. That's an impressive 22% jump from the previous year of sports. More people are turning to mobile, which is no surprise, but maybe this trend has implications that network execs fumbled. A possible explanation of drop in NFL ratings could be due to fans tuning into their mobile devices to catch the game. Verizon wireless customers now have the ability to stream live games from their phones which has impacted viewership. Even those who still watch TV, most are engaged in dual screen viewing. Of viewers that watch televised events,  77% have a laptop, phone or tablet nearby .
Social media is another digital platform that has intercepted TV. Twitter has recently launched Thursday Night Football live streaming and over 2 million viewers have tuned in. You can now watch and tweet from mobile devices, tablets, and PCs in real-time. The Nielsen report showed that last year sports made up approximately 1.4% of all TV programming, but almost 50% of all Twitter TV conversations. Even if they aren't watching a live stream, football fans are watching their social media feeds get filled with videos and stats from the game. The "FOMO" from watching the game on live TV does not carry the same weight in 2016. You can rely on your team's social account and the networks of fellow fans to catch all the updates and highlights.
Another possible explanation may be how our viewing behavior has evolved. According to Pew Research, 15% of US adults have abandoned cable or satellite TV providers. Digital streaming services, such as Hulu, Netflix, and Amazon Prime, have radically changed our viewing habits. The 2016 couch potato is a couch potato at their convenience. These services have made it hard to justify paying for cable. The rise of these streaming services has caused viewers to cut the cord on cable and stop watching the game on TV. If the average fan doesn't have three hours to devote watching their team live, they can check out all the highlights and stats at their convenience from a wide range of different sources.
It's impossible to say that digital trends are solely responsible for a drop in NFL viewership. There are a handful of controversies surrounding the NFL right now that may factor in as well. That being said, the way we consume content has rapidly evolved in recent years. For programming that is traditionally viewed on live TV, it's hard to not look at digital trends as a reason for changing habits.
https://www.advance-ohio.com/wp-content/uploads/2016/12/NFL-Digital_media.jpg
315
780
Advance Ohio
https://www.advance-ohio.com/wp-content/uploads/2016/01/Untitled-1-500x122.png
Advance Ohio
2016-12-08 08:00:42
2016-12-06 13:01:53
NFL Ratings Are Down: Could Digital Media be the Cause?