About Advance Ohio
Advance Ohio is an exciting digital company with a start-up personality that provides a suite of cutting-edge solutions that help a wide range of businesses reach their marketing goals. We use data to implement industry-proven solutions to drive measurable results for our customers.
We are part of Advance Local, the leading provider of news and information in 12 markets across the country. We operate cleveland.com, which has the largest online audience of any news and information website in the state of Ohio.
With first-party non-personally identifiable data access to more than 80 million devices owned by consumers across a range of award-winning news and information brands, Advance Ohio offers a powerful combination of premium digital data and strategic marketing innovation. Because of our access to so many data points through our owned media properties, we have insight into user behavior and intent that other agencies do not.
We care deeply about our clients' business and customers, and proactively seek the "why" to better serve their business.
We invest in innovation to provide the best service and solutions.
We are transparent and truthful in everything we do.
We remain faithful to the values and people who look forward to navigating the changes ahead.

Advance Ohio is part of Advance Local
Advance Ohio is part of Advance Local, one of the largest media groups in the U.S., reaching more than 48 million consumers through its 12 local news and information websites that rank #1 among local media in their respective markets, and more than 30 newspapers.*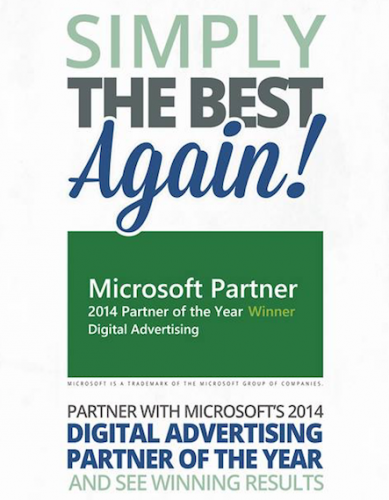 Through Advance Local and Advance Digital affiliates, including NJ.com, AL.com,  cleveland.com, OregonLive.com, MLive.com, NOLA.com, syracuse.com, MassLive.com, PennLive.com, SILive.com, lehighvalleylive.com and gulflive.com, we generate 598 million page views and 44 million unique visitors monthly across all 50 states.* Advance Local's combined websites rank in the top 10 nationally in comScore's General News category, which includes sites such as Yahoo News, CNN and NBC.
In 2013, 2014, and 2015, Microsoft Corp. named Advance Digital, Advance Local's digital strategy arm, their Digital Advertising Partner of the Year for ADI's commitment to customers, its innovative marketing solutions, and exemplary use of Microsoft technologies. The award celebrates top Microsoft partners that are solving customer challenges with creative technology solutions.
Through its local media groups and Advance Digital affiliates, Advance Local is a leader in the development of innovative and effective advertising solutions across current and emerging media platforms for local, regional and national advertisers. Advance Local is part of Advance Publications, along with Condé Nast and American City Business Journals.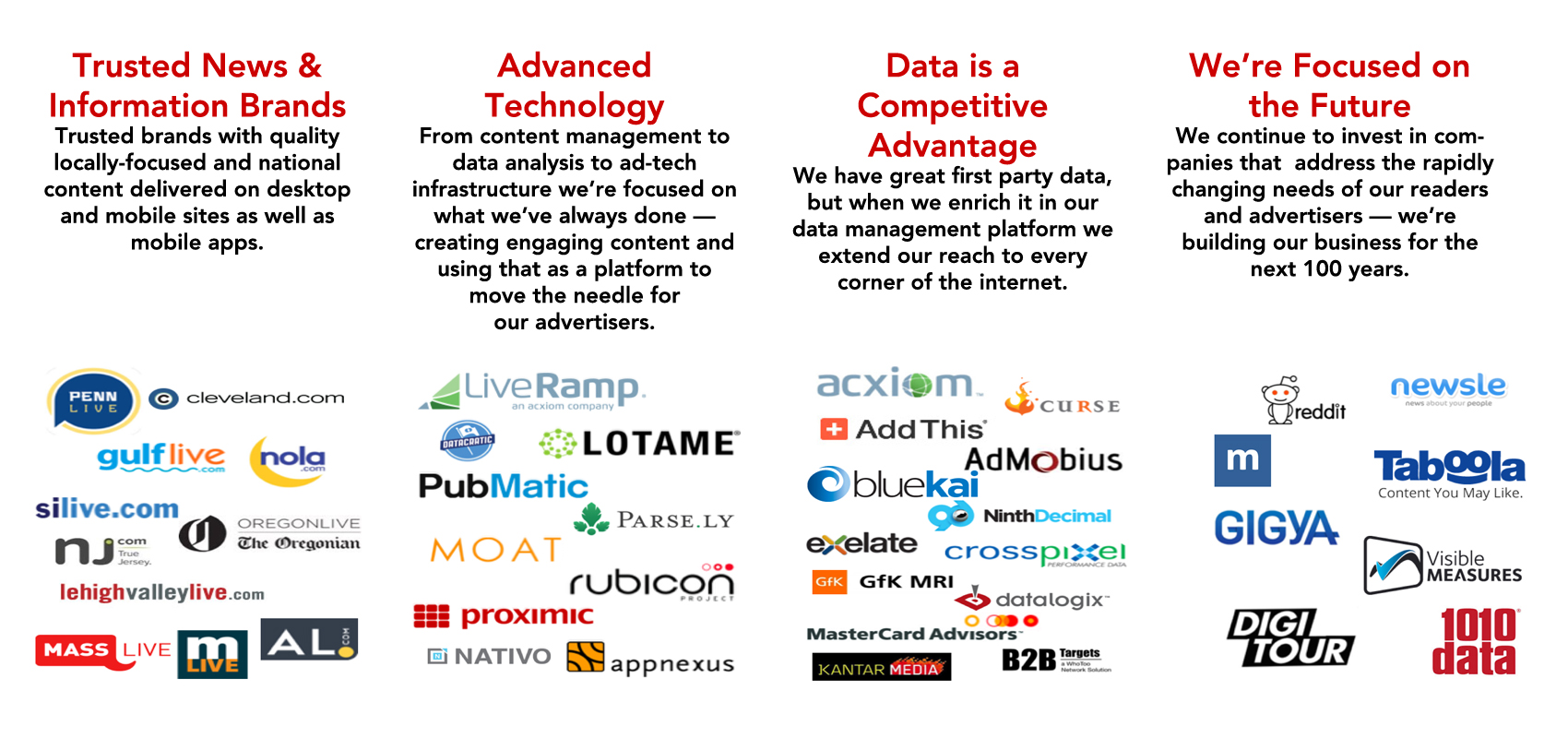 *Scarborough 2014, comScore, MediaMetrix, Multi-Platform, March 2015
Save
Save
Save